The 2022-23 Houston Rockets' Season Preview
September 6th, 2022
By Alan Lu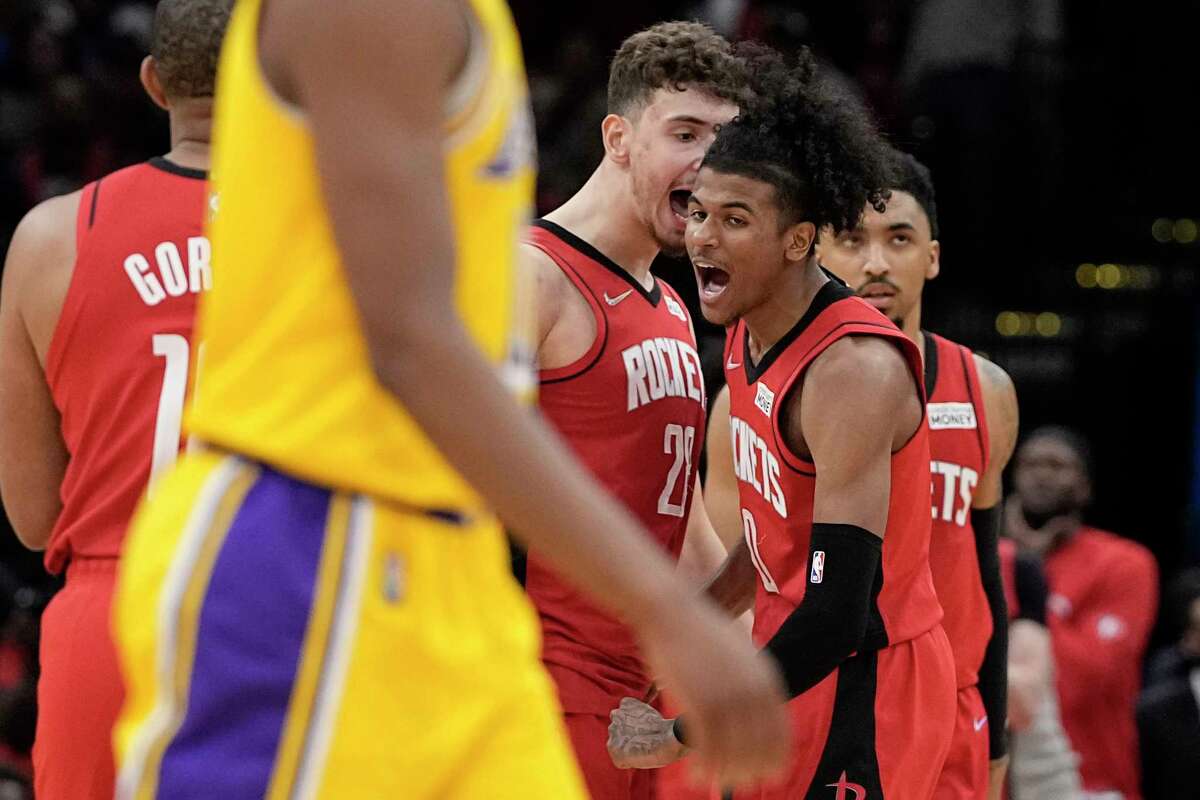 This time around, I decided that I will preview 30 NBA teams for the upcoming 2022-23 NBA season, starting with the Houston Rockets.
The Houston Rockets didn't have a very good season last year on the court, as they won just 20 games under second-year head coach Stephen Silas.  They did have a solid rookie season from Jalen Green, who provided excitement with his scoring and playmaking prowess, and they'll add a trio of intriguing rookies to their team in Jabari Smith Jr., Tari Eason, and TyTy Washington Jr..  They are still in rebuilding mode, but they could be fun to watch, though they will still likely finish near or at the bottom of the standings this season.
Star Players:
None
The Rockets don't figure to have any players that will be amongst the elite status for the 2022-23 NBA season, but they do have a group of very good players to keep for the future.  Jabari Smith Jr. is a very athletic, skilled scoring forward that shoots and scores really well, and is a rangy defender.  Tari Eason is a rangy defender that has shutdown capabilities, and he can also provide some scoring.  Jalen Green is a vastly athletic combo guard that can put the ball in the hoop and run the point on the floor.
Additions:
Jabari Smith Jr., Tari Eason, TyTy Washington Jr., Boban Marjanović, Marquese Chriss, Sterling Brown, and Trey Burke
Much has been said about Smith and Eason in the above listed paragraph, so I won't reiterate it here.  They also were able to get TyTy Washington in the draft, an agile, skilled point guard that can shoot the ball and run the team, and he has solid court vision and a mid-range game.  They also received an assortment of fringe rotation players from the Christian Wood trade that could step in to contribute for Houston if they keep them for the upcoming season.
Subtractions:
Christian Wood, John Wall, and Dennis Schröder
The Rockets had sent John Wall home, so he was basically not really on the team last year, so if anything he was more of a subtraction from last year's team, as his presence had not been felt for them in a while.  They also will be losing a veteran point guard in Dennis Schröder that can provide some instant scoring and playmaking skills for them.
Their biggest loss will be losing Christian Wood in a trade.  They traded away a very skilled big man that can shoot, score, and defend, but this opens up more shots for the rest of the young guys on their team.

Rookies:
Jabari Smith Jr., Tari Eason, TyTy Washington, and Trevor Hudgins
There will be a lot of playing time for Jabari Smith Jr. and Tari Eason, and maybe some ample playing time for TyTy Washington.  Smith and Eason figure to be in the running for the Rookie of the Year award.  Smith had an up and down Summer League, but he is still a very talented scoring forward that has immense potential, and Eason is a skilled, high-motor forward that played very well on both sides of the ball over the summer.  Trevor Hudgins may not see the floor very much in the NBA this year, but he is a shifty, shoot-first point guard that can handle the ball and provide some floor spacing.
Expected Rotation: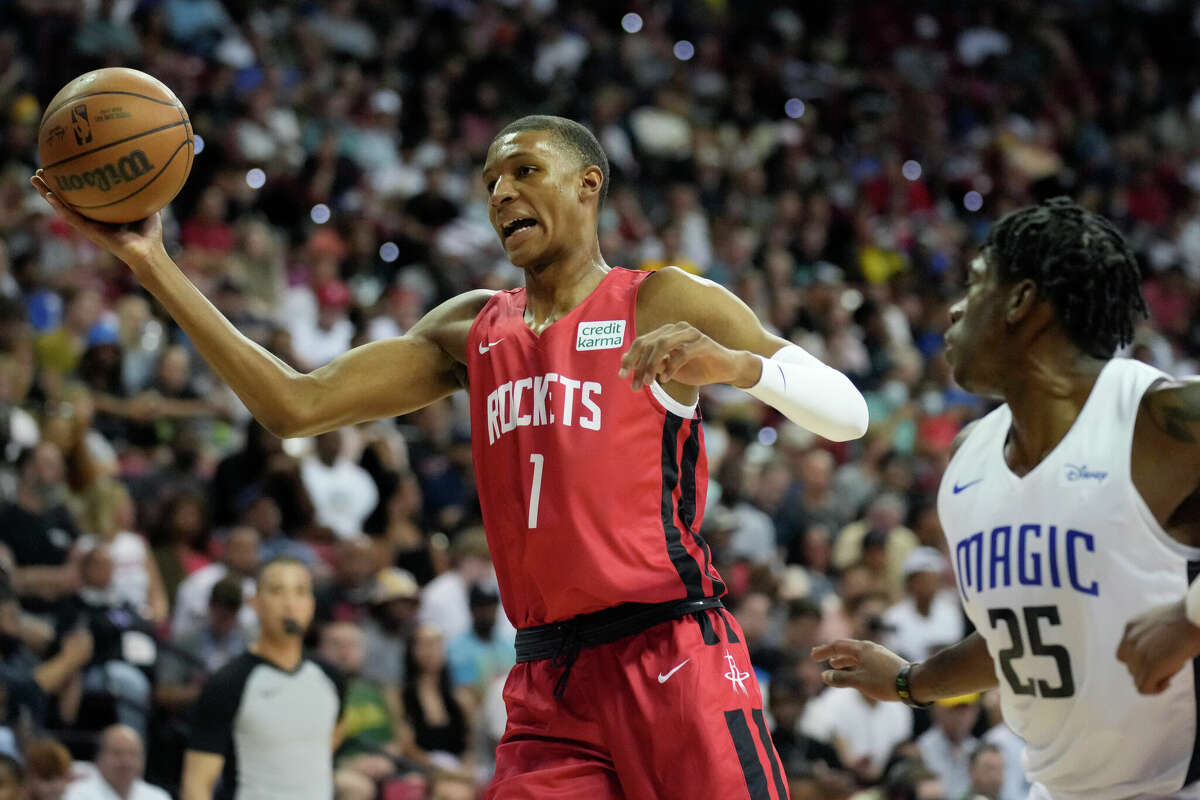 Projected Starting Lineup:
Key Bench Players: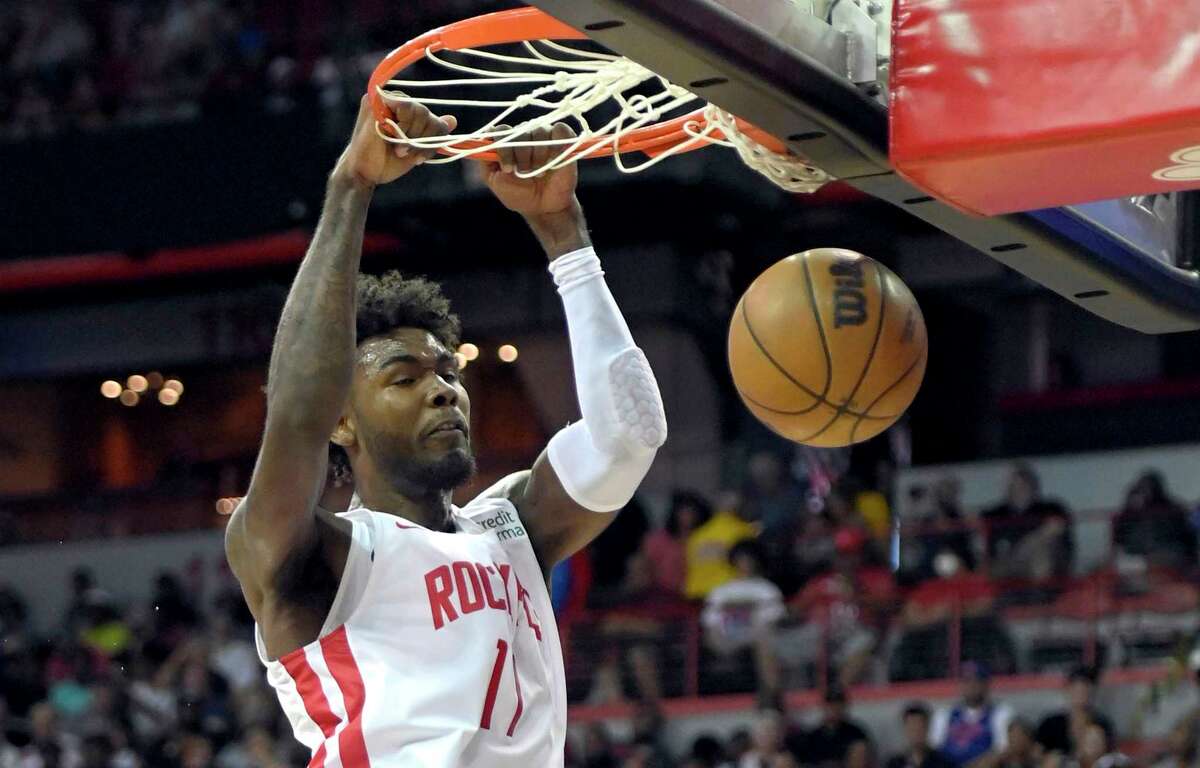 The Rest of the Roster (projected to make the team):
G-F David Nwaba
G-F Garrison Mathews
F-C Usman Garuba
G Trevor Hudgins (Two-Way)
Others in Camp:
F-C Marquese Chriss
C Bruno Fernando (Exhibit 10)
G-F Sterling Brown
Head Coach: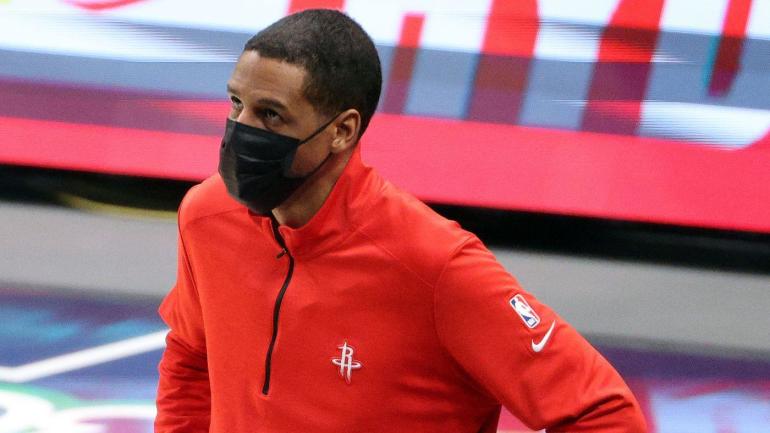 Stephen Silas
2021-22 (HOU): 20-62, missed the playoffs
Career: 37-117, 0-0 in the NBA Playoffs
Stephen Silas hasn't won many games in his first two years in the NBA, and there isn't much to suggest that he'll win many games this season, either.  His team went 2-6 when he coached James Harden, and he's won just 37 games in the past two NBA seasons.  While they added two very talented rookies, they traded away a rising star center in Christian Wood and still have a very inexperienced roster, so the Rockets will continue to stay in rebuilding mode for the upcoming season.
Outlook: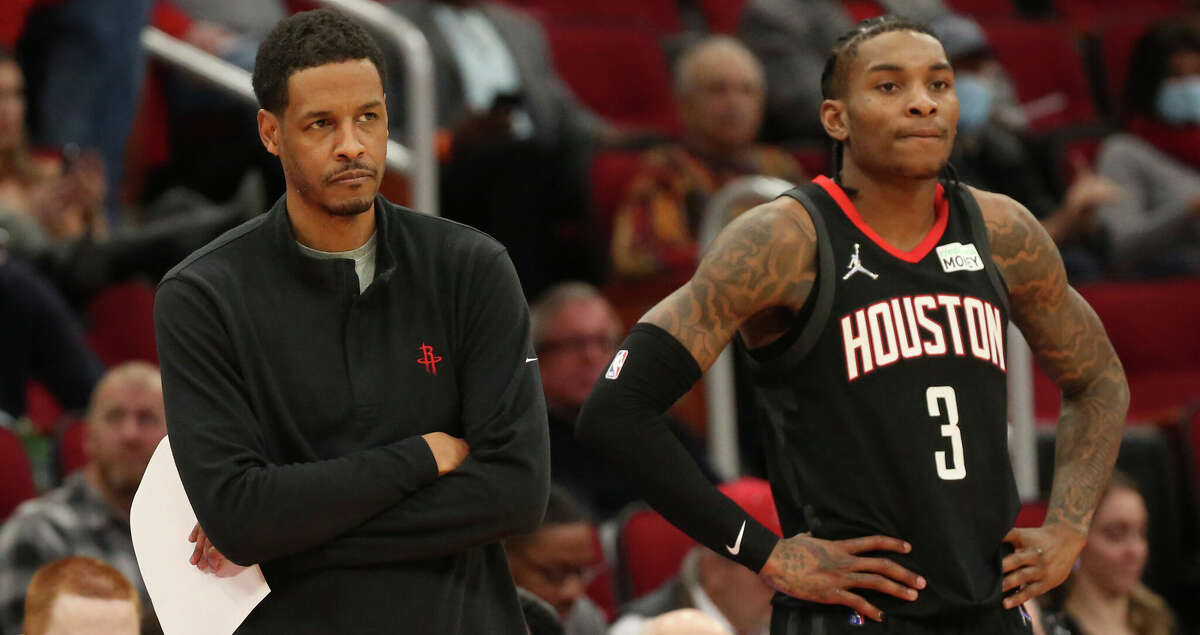 The Houston Rockets figure to be one of the worst teams in the NBA for the upcoming season.  They do have a crew of players that can score the basketball, but they have a very inexperienced roster, and they were bad on offense and defense last year.  They'll need to implement a more team-oriented system to try to get more efficiency and production from their overall roster, but in the meantime, the Rockets could be set to be in the driver's seat for the Victor Wembanyama sweepstakes in 2023.
Projected 2022-23 Win-Loss Record and Finish:
Projected Regular Season Finish: 18-64, 15th in the Western Conference
Expected Playoff Finish: Projected to Miss the Playoffs
It will be an exciting basketball season this year, and the NBA season will start on October 18th.  Thank you for reading my write-up of the 2023 Houston Rockets.