The NBA Just Suspended The Season, and Thoughts On the Coronavirus
March 11th, 2020 by Alan Lu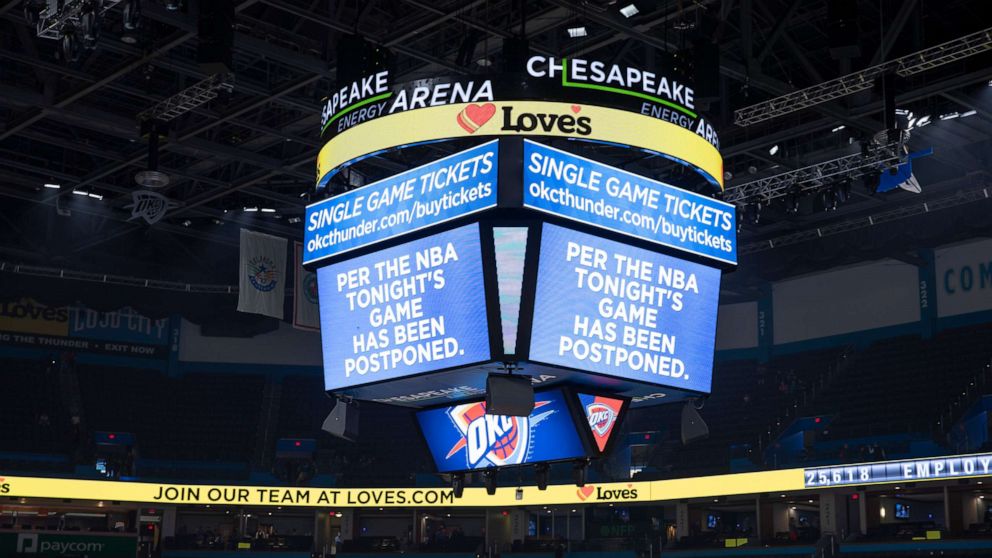 Today, I was going to write an article on the Arizona-Washington, Pac-12 Tournament game, but I've decided to pivot to write a different article for now, with the NBA having announced that they have just suspended the season due to the coronavirus pandemic, as Utah Jazz center and two-time Defensive Player of the Year winner Rudy Gobert had recently tested positive for having COVID-19. In other news, Oscar-award winning actor Tom Hanks and his wife, Rita Wilson also tested positive for the coronavirus, and it's a grim time right now in the world.
It's saddening that such tragic events are happening all over the world, and what's happening right now is affecting all of us. It's a scary time right now, and a lot of major events have been closing as a result. Italy has suspended all of their sporting events and the NBA just canceled their season. Concert tours have been closing from all over the world. The coronavirus is like a silent killer, and it has rapidly spread across countries. Numerous people around the world have been affected by the coronavirus, and there have been deaths reported because of this.   Even worse, there seems to be no known cure, and it could potentially take over a year before scientists develop a cure for the coronavirus. But by then, will it already be too late?
To me, the movie Contagion is secretly a very scary movie, because it just feels all too real, and it seems that the coronavirus is kind of like the real life version of that movie. It's a movie where one person develops a bad cough and gets sick, and then spreads the flu to others, and then the whole world gets plagued. It's scary, because the cough and the flu can transmit easily from one person to another, and a person can get sick and become seriously ill without even realizing it.
I'm not a medical expert, so I won't try to write too much on this grim topic, but it feels like the coronavirus is like the silent apocalypse that can affect all of us. The scary part is that it can reach any city or person. One minute, you're healthy, but the next, you could get sick and end up with it. You can do your best to try to safe and healthy, but you don't control the situation or other people. How it may happen to you could be completely random, as a total stranger may one day cough on you, or someone may sneeze violently around your area. If you ended up getting this flu, you could potentially end up spreading this unknowingly to your loved ones, which makes this a very scary and real situation that you could end up in.
I wish I could tell you that everything is going to be okay. I wish that I could say that the coronavirus will go away and be completely wiped away so that you won't have to worry about. But I can't, but it's an ongoing, global pandemic. So, all I can say is, wash your hands, for about 20 seconds, try not to touch your face, keep a good social distance, try to avoid large crowds, try to keep a positive attitude, and hope that you'll be healthy, and hopefully we'll be able to get through this together.