The 2022 NBA Finals Preview and Predictions
June 1st, 2022
By Alan Lu
With Game 1 of the 2022 NBA Finals being held tomorrow, it is time to preview the NBA Finals, and I will make predictions as to which team will likely win this series.  We will be able to watch two very good teams, as the Golden State Warriors and the Boston Celtics will face off against each other, and both of them defeated very good opponents to get here.
The 2022 NBA Finals:
(2) Boston Celtics vs. (3) Golden State Warriors
In their regular season series, Boston and Golden State split it by winning one and losing one each, with Boston averaging a win margin of 9 points per game.  However, in Boston's 22-point win, Stephen Curry only ended up playing an uneventful 14 minutes as he got injured by Marcus Smart during that game, Draymond Green was just coming back from injury, and Andrew Wiggins was not playing in that game.  In Golden State's December 17th win, the Celtics started Romeo Langford, and also played Enes Freedom, all of whom are no longer with the team.  Therefore, none of that information would be particularly useful.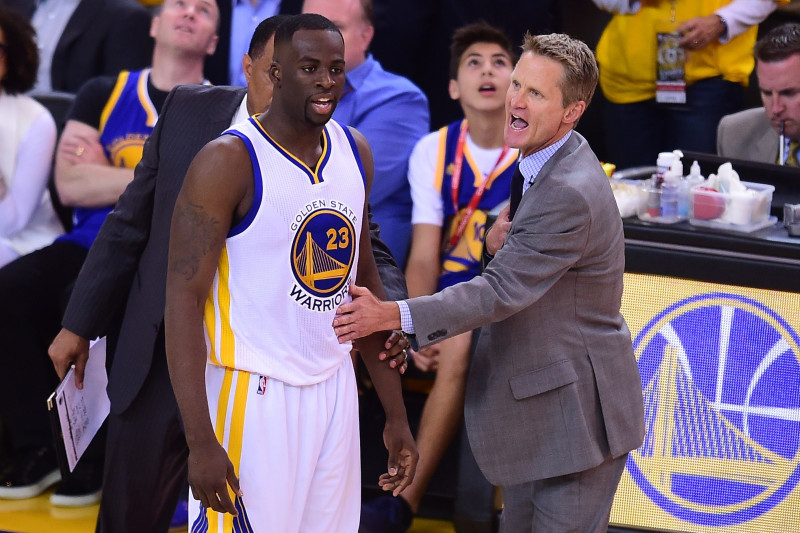 The Golden State Warriors are a very good, well-schooled basketball team that are led by head coach Steve Kerr, and they pack a serious punch on offense.  They have a really dynamic offensive attack, as Stephen Curry is a tremendous sharpshooter and scorer, and he is one of the best players in the NBA.  Klay Thompson and Jordan Poole can heat up and shoot and score in bunches, and Andrew Wiggins is a wildcard, All-Star forward that can dominate and finish plays above the rim when opponents least expect it.  Plus, Kevon Looney has been very good in the playoffs, and he's provided them with strong interior play.
On top of that, the Warriors are also a very good defensive team.  Draymond Green is a smart, rangy defender that covers a lot of ground, and he is a lockdown defender that defends the very best players very well.  Kevon Looney has been a very good interior defender, and is an agile, mobile big man that also has shown that he can guard out on the perimeter.  Andrew Wiggins has been a solid defender, and the Warriors were able to contain Doncic and the Mavericks to get the series win in the Western Conference Finals.
The Boston Celtics have been one of the best, feel-good stories in the NBA.  Head coach, Ime Udoka has done a very good job of leading his team this year, and new executive, Brad Stevens deserves credit for helping to put this team together. They struggled early on, as they were getting adjusted to their new head coach, Ime Udoka, but they stuck by him, made some moves during the middle of the season, and then the Celtics really started winning, as they quickly ascended to being one of the best teams in the NBA.
They played very well both on offense and defense, and the Celtics received tremendous play from their superstar forwards, Jayson Tatum and Jaylen Brown.  Tatum has been really good in the playoffs, and he's helped his team send the Brooklyn Nets, Milwaukee Bucks, and the Miami Heat packing, as those teams featured some of the very best players (Kevin Durant, Giannis, Jimmy Butler) in the NBA, which gives the Boston Celtics an equally compelling case that they may be the team to win the championship this year. 
Marcus Smart also won Defensive Player of the Year, and the Celtics have defended very well as a team.  Robert Williams and Al Horford also have played very good defense, and the Celtics have received strong performances off the bench from Grant Williams, Derrick White, and Payton Pritchard.  Also, in another feel good story, according to Yahoo, longtime NBA veteran and Atlanta Hawks' great, Joe Johnson could be in line for an NBA championship ring if the Boston Celtics win a title this year. 
A big story will be the possible return of Golden State's backup point guard, Gary Payton II, who was injured on a collision play when he was fouled from behind by Memphis Grizzlies' swingman, Dillon Brooks on a breakaway in their second round series.  The major questions about Payton would be, how ready will he be for the NBA Finals, and will he be able to make a seamless transition back to Golden State's rotation? Payton has played very well for Golden State, and he is a very good, defensive point guard that would give the Warriors another elite defender, so that will be something to watch for.
A concern though regarding the Warriors may be the streakiness of some of their perimeter players, as Klay Thompson, Jordan Poole, and Andrew Wiggins have run hot and cold at times in the postseason, and while Wiggins is one of the team's better defenders, Thompson and Poole have struggled significantly on the defensive end at times, as Thompson is no longer the same athlete he was before, and Poole is a bit on the short side out on the wing, which could make him prone to be targeted defensively by the Celtics.
One concern regarding the Celtics may be their relative youth and inexperience.  Though Marcus Smart has proved himself to be the Defensive Player of the Year, he can be prone to taking some very questionable shots and making questionable decisions on offense, and even Jaylen Brown has had times where he'll force up shots amid a loaded defense that can sometimes hurt the team.  Grant Williams and Payton Pritchard have at times been dominant, but other times may fade into the background, especially if their shots are not falling.
Either way, both teams need to be healthy and to stay healthy to maximize their chances to win the title this year.  If so, then we will be in for a great NBA Finals.  The Golden State Warriors have proved to be really good on offense, and they've also defended well in the postseason.  The Boston Celtics have played great defense, and they're certainly more than capable of scoring and putting points on the board on offense.  It's a tough call either way to decide who I should pick to win the 2022 NBA Finals.  Realistically, I can see either team hoisting up that Larry O'Brien trophy, which makes this so difficult to pick, because only one of them can and will win the 2022 NBA Finals.
2022 NBA Finals Prediction and Projected 2022 NBA Champion:
The Golden State Warriors in 7 games over the Boston Celtics
Projected 2022 NBA Finals MVP:
Stephen Curry, Golden State Warriors
It was very tough to pick, but I think the Golden State Warriors have at least one last run in them to win the title, although they will face a very tough and fierce Boston Celtics team.  The Celtics have the players, length, and versatility to match up to the Warriors, but the Warriors are a tremendous team when they are clicking on offense, and when they are in rhythm, it's like watching poetry in motion.  Stephen Curry is the king of hitting impossible shots, and he is a superb player that can make miraculous shots and make it look easy and effortless. On the other hand, the Celtics have a lot of length, versatility, are very good on the defensive end, and they don't have an obvious bad defender that can be targeted by his opponents.
The NBA Finals could go either way, and both Stephen Curry and Jayson Tatum could turn in dominant performances in the upcoming games, but I think the Golden State Warriors might be able to make enough plays and solid decisions to eek out a series win to win the title this year.
As for my previous predictions, here is what I wrote for the initial NBA playoff picks and 1st Round picks, 2nd Round preview and picks, and the Conference Finals preview and predictions. My NBA.com playoff bracket challenge will be 10-5, as I started out 8-0, but will have lost the final three games as I had Milwaukee over Phoenix, and neither team is currently in the playoffs. As for my round-by-round predictions on my website, I went 8-0 in my first round picks, 3-1 in my second round-only picks as I had switched my pick to Boston over Milwaukee (but lost once when Dallas defeated Phoenix), and then went 2-0 in the Conference Finals' picks by picking both Golden State and Boston to advance. Therefore, in my round-by-round picks, my record would be 13-1.
So that is my preview and prediction of how the 2022 NBA Finals will go. Time will tell to see if I will have made the correct pick or not, as it could go either way. It will be very exciting to watch both of the teams play this week. Thanks for reading.