The 2022-23 Sacramento Kings' Season Preview
September 12th, 2022
By Alan Lu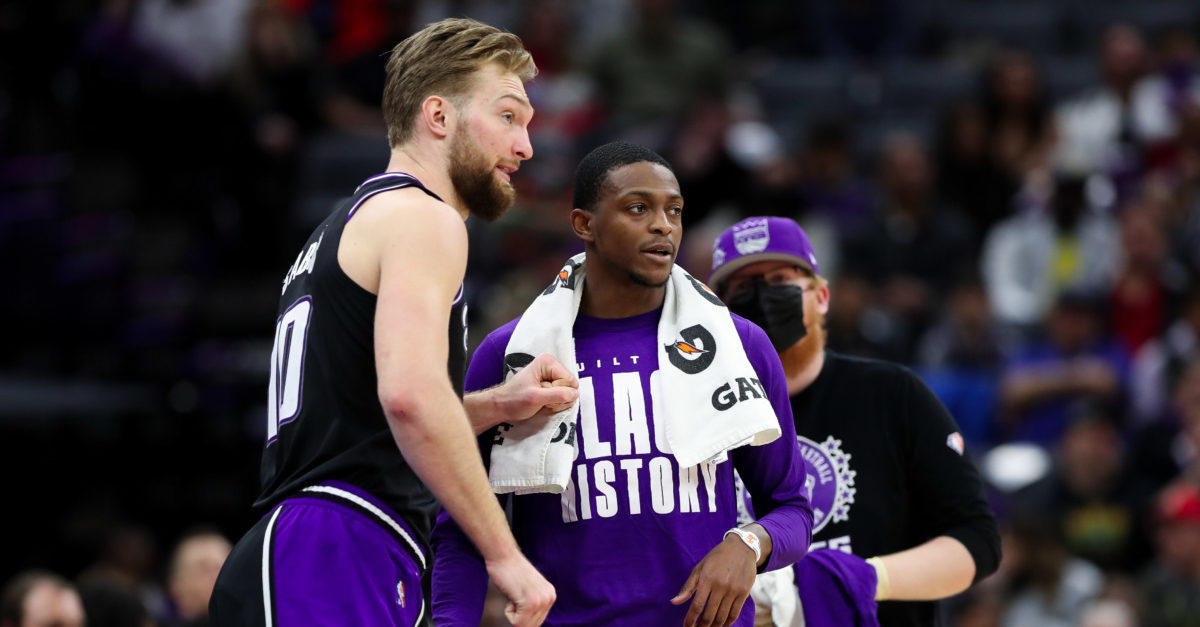 This year gives Sacramento Kings' fans newfound hope, and they made new additions in hiring head coach Mike Brown and drafting Keegan Murray to complement their core of De'Aaron Fox and Domantas Sabonis. However, last year wasn't a very good year for the Sacramento Kings.  They won only 30 games as their former head coach Luke Walton got fired 17 games in, and Alvin Gentry finished the season as an interim head coach.  De'Aaron Fox had a down season as he struggled with his jump shot, and the Kings decided to swing a surprise, controversial trade by dealing rising star guard Tyrese Haliburton to get former All-Star center Domantas Sabonis from the Indiana Pacers.
In the offseason, the Kings hired former Cleveland Cavaliers' head coach and Golden State Warriors' associate head coach Mike Brown to be the head coach for the upcoming season.  They will also rely on Domantas Sabonis and De'Aaron Fox to pair together, despite neither having a very good three-point shot, but they are banking on Sabonis' low post skills and passing to complement Fox's speed and penetration skills better than anticipated.
Also, the Kings selected rookie forward Keegan Murray in the draft, and he played very well in the Summer Leagues.  He did a tremendous job of shooting and scoring the basketball, and he made energetic hustle plays defensively, and he looks to be a contender for the Rookie of the Year award.  Overall, it's unclear how well the Kings fit on paper, but they do seem to have a talented group of starters, and they at the very least could make a strong play for the play-in tournament.
Star Players:
De'Aaron Fox and Domantas Sabonis
De'Aaron Fox is a very athletic, slashing point guard that can score and pass the basketball, and he has been a mainstay of the Kings' organization.  He is one of the better point guards out in the West, but he will need to improve his shooting and defense to elevate his game to the next level.
Additions:
Keegan Murray, Kevin Huerter, Malik Monk, Chima Moneke, KZ Okpala, Quinn Cook, Kent Bazemore, Sam Merrill, and Matthew Dellavedova
The Kings were able to make some impactful additions to bolster their roster.  Murray is a very skilled rookie that will help them on both sides of the ball, and he may be one of the most polished rookies to come out of the 2022 draft. 
Kevin Huerter is a solid role player that will provide shooting, playmaking, and some on-ball defense, and Malik Monk is a sharpshooter that will aid their bench.  Meanwhile, Chima Moneke is an athletic, energetic forward that could strengthen the Kings' defense, and the Kings also added a crew of veterans that will compete for spots at the end of their roster.
Subtractions:
Justin Holiday, Donte DiVincenzo, Maurice Harkless, Damian Jones, Jeremy Lamb, and Josh Jackson
The Kings lost a slew of replaceable bench players in the offseason, some of whom are 3 and D wings, but the toughest loss amongst them may be losing Justin Holiday, whose shooting and strong defensive skills have helped numerous teams over the years. 
Donte DiVincenzo is a versatile role player that played well for Milwaukee, but had struggled in his half of a season with Sacramento.  Harkless is a defensive specialist that can help round out the rotation, and Damian Jones is a roll man that could provide some backup center minutes.  Jeremy Lamb and Josh Jackson had down seasons, but have provided some solid minutes in previous seasons.
Rookies:
Keegan Murray, Chima Moneke, and Keon Ellis
Keegan Murray is an athletic, energetic combo forward that had a tremendous summer, and he will add shooting, scoring, and defensive skills to the Kings.  He is one of the most polished rookies to enter the season, and he could develop into an All-Star caliber forward quickly in the NBA.
Chima Moneke is an athletic, energetic forward that defends well, played very well for Manresa in the Spanish ACB League last year, and he is also on Nigeria's National Team.  He is quite familiar in working with Mike Brown, so that familiarity combined with his skill set could enable him to be a fairly solid role player right away for the Kings.
Keon Ellis is an athletic 3 and D wing player that can shoot and defend, and while he will be entering a crowded backcourt, he could see a few minutes, especially late in the season.
Amongst the rookies Murray will get a chance to play right away and will likely be in the running to contend for the Rookie of the Year award.  It be tougher for Moneke and Ellis to get minutes, but of the two, Moneke may be more likely to get minutes and potentially crack the rotation for the upcoming season.
Expected Rotation: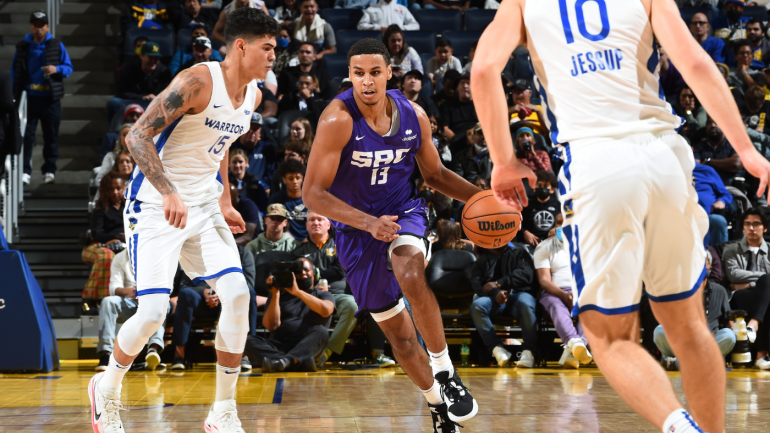 Projected Starting Lineup:
Key Bench Players:
G-F Chima Moneke
The Rest of the Roster (projected to make the team):
C Neemias Queta (Two-Way)
G-F Keon Ellis (Two-Way)
C Alex Len
Others in Camp:
Head Coach:
Mike Brown
2021-22 (GSW): Won an NBA championship as an assistant coach
Career: 347-216, 47-36 in the NBA Playoffs, 1 NBA Finals Appearance (2007)
Mike Brown was the associate head coach of the Golden State Warriors' team that won the NBA title last year, and he also was instrumental in helping LeBron James reach his first NBA Finals back in 2007. 
He's been known for getting teams to win in the regular season, and having coached alongside Steve Kerr could allow him to impart new knowledge to make the players around him better.  Most likely, he will help the Kings be competitive and compete for a playoff spot for the upcoming season.
Outlook:
The Sacramento Kings have built themselves a revamped team that will give their fanbase a new outlook on their team.  While they traded away Tyrese Haliburton to Indiana, they have a trio of core players that will provide excitement in De'Aaron Fox, Domantas Sabonis, and Keegan Murray.  On top of that, they also have a slew of veterans led by Harrison Barnes and Kevin Huerter that will provide some shooting and defense.
It's a question as to how the pieces will fit altogether, so there may be a wide range of opinions on how this team will finish this year.  The Kings are in a very tough and competitive Western Conference, but they have a solid head coach and a talented group of rotation players, so they could sneak up on teams, especially early on, which could at the very least give them a spot in the play-in tournament and a puncher's chance for a playoff spot.
Projected 2022-23 Win-Loss Record and Finish:
Projected Regular Season Finish: 38-44, 10th in the Western Conference
Expected Playoff Finish: Projected to lose to the LA Lakers in the Play-In Tournament and barely miss the playoffs
I went to Basketball-Reference and Spotrac to look up some information for this write-up.  It will be an exciting basketball season this year, and the NBA season will start on October 18th.  Thank you for reading my write-up of the 2023 Sacramento Kings.