Evaluating Joel Parra in a Copa Del Rey Game
June 12th, 2022
By Alan Lu
This season, Joventut's forward, Joel Parra has been playing well in some of the toughest professional leagues from around the world, and he has been a reliable contributor for his team in the Spanish ACB League.  He has helped them get to the playoffs in both the Spanish ACB League and in Eurocup, and he may be a significantly underrated prospect for the upcoming draft.  I decided to watch him play in a February 17th, Copa Del Rey basketball game against Lenovo Ternife, with thanks to YouTube via DEPORTV.  Here are my thoughts on how he fared, as well as how his game may translate to the NBA. Also, for those that are interested in the box score of this game, here is the link.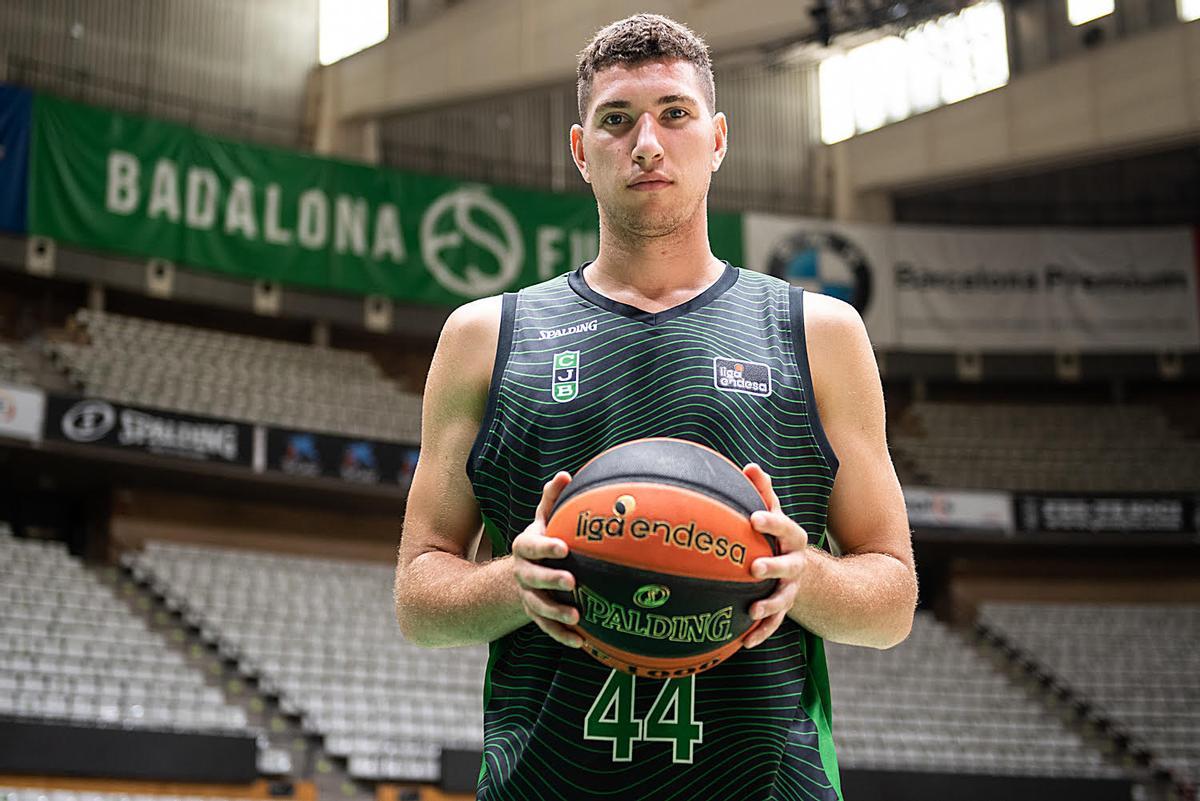 Joel Parra had some good moments for his team in their narrow loss to Lenovo Tenerife.  He is a fundamentally sound, high-motor combo forward that will make team plays to help them on both ends of the floor, but he can tend to be streaky with his jump shot, and he is a below the rim player that at times struggled to make plays against length and athleticism.
He showed a solid ability to score in the post.  Parra would back down his man in the post, and he would use dribble moves to score at the rim.  He used a drop step to score on a fadeaway jump hook with his left hand due to possessing solid footwork and shooting touch.  Parra also utilized a drop step and a pump fake to score another time.
Plus, Parra was active at looking to score on hustle plays.  He managed to get the ball on a backdoor cut, as he used a pump fake and dribbled in to score afterwards.  However, sometimes his pump fakes would be ineffective due to being a below the rim player and lacking great athletic or vertical pop, as he had his shots blocked on a fast break and on a cut other times.
Parra didn't shoot the ball well from the outside, but he was able to make a wide-open corner three off the catch, and he drew three free throws while getting fouled on another corner three.  He can ably knock down three-pointers when given ample time and space to get his shot off.  However, he also tended to rush his shots, as he would often miss on quick threes, usually short, and sometimes he would have more time to get his shot off but would be prone to rushing.
He also showed off solid playmaking skills in this game.  Parra is an unselfish player that would throw solid entry passes and passes out of the post to set up scoring chances for his teammates.  He also can make passes off the dribble to find open teammates around the basket.  Parra will also move off the ball, and he can quickly move into the open areas on the court.  On the downside, he didn't always look to change directions when handling the ball up the court, and it led him to commit a charging foul once when colliding into a defender.
Plus, Parra also did a very good job of rebounding the basketball.  He would chase down numerous balls on both ends of the floor due to possessing a good motor, and he also would leap up to aggressive get defensive boards.  He also was able to push the ball quickly off of a defensive board late in this match.
He also played satisfactory defense in this game.  Parra is a high-motor player that excelled at getting steals and blocks for his team, and he also would make solid rotations to help his team on the defensive end.  He was able to leap up to intercept a pass to get a steal early on, and Parra also recovered a drive to poke a ball away before running it down to get another.  Parra did a good job of chasing down loose balls to help his team get steals.  He also managed to rotate to defend a pick and roll ball handler to emphatically block the shot out of bounds.  He would rotate to cover for teammates to prevent opponents from getting open looks.  On the downside, he would sometimes struggle to defend screens and also rush plays that would lead him to wind up out of position.  On one play, he accidentally picked his own teammate, which led his team to give up a mid-range basket.  On another, he over-rotated after fighting through the screen, and then closed out too hard and trailed the ball handler before committing the foul.  He also sagged too far off of a shooter to allow a three-point basket once.  On a separate possession, he leaked out too early, but his team allowed an offensive rebound and a put back score instead.
Overall, Joel Parra had his ups and downs, but he made solid team plays to help his team stay in the contest for the duration of the match.  Currently, he is a long shot to be drafted this year.  He will need to be a more consistent shooter and improve his ability to create his own shot, but Parra could project into a 3 and D role in the NBA, as he could end up being a similar player to Cleveland Cavaliers' big man, Dean Wade in the association.