Anthony Davis' Spectacular Game Winning Three-Point Shot, Denver Nearly Tied the Series, and More
September 21st, 2020
by Alan Lu
The Los Angeles Lakers managed to win Game 2, but it wasn't as easy as it seemed like it was going to be when they led considerably in the first half.  The Denver Nuggets put up a big fight as they came back from a double-digit deficit to lead late in game 2, but their valiant effort wasn't enough to prevent LeBron, AD, and the Lakers from getting the win and the 2-0 lead in the series.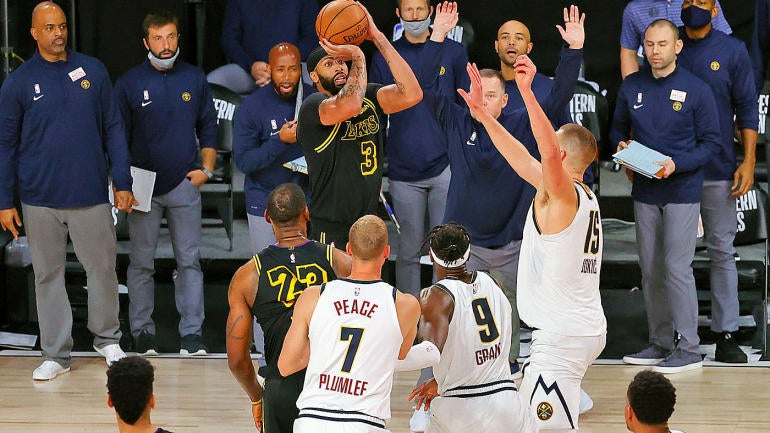 In the Western Conference Finals, it was expected for the Los Angeles Lakers to take care of business and to defeat the Denver Nuggets handily due to having the much more talented team, and the Lakers did exactly that in Game 1.  Game 2 appeared to be headed for the same result, and LeBron James managed to score 20 quick points in the first half to pave the way.
It seemed as if we were heading for another rout when Denver clawed back in Game 2 to chip into the Lakers' lead.  Nikola Jokic did a tremendous job of scoring and passing out of the post, and rarely-used bench guard, P.J. Dozier provided some solid minutes in the 4th quarter.  Dozier passed and defended well, and he excelled at drawing charges to help get stops for his team.  He also was aggressive in taking the ball to the rack to get scores and free throws off the dribble, but Dozier really had trouble making his free throws, as Denver could've used those missed opportunities when he struggled to make shots at the foul line.
For the Lakers, Anthony Davis came up big down the stretch.  He was unstoppable as a scorer in the second half, and he also played terrific defense.  He scored in virtually every which way imaginable, and though LeBron was too passive in the second half, he also managed to chip in to score here and there late in the game.  Anthony Davis ran off of a screen to make a clutch three to score on a game-winning basket to help get the Lakers a 2-0 lead.  Curiously though, Mason Plumlee was inserted to play defense on the final possession of the floor, but he got caught on a screen, and Jokic, who had been guarding the in-bounder, was not able to rotate in time, as he contested the shot late, which was enough for Davis to get a clean look to shoot and make the three-point shot to help the Lakers win the game.
In the first two games of the Eastern Conference Finals, the Miami Heat won both of those games.  Duncan Robinson really excelled at making threes, he also blocked a shot, and he and Tyler Herro did a very good job of shooting and scoring the basketball.  Jimmy Butler was exceptional in making plays on both ends of the floor, and Jae Crowder made timely threes to come through late in those games.  Bam Adebayo played very good defense, made solid passes, and was very effective as the roll man to score around the basket, and he's a very athletic, mobile big man who has helped re-define the way we describe post play in modern basketball.
Boston faltered down the stretch both times in Games 1 and 2, and they really struggled to handle Miami's zone defense look.  Jayson Tatum especially struggled in Game 2, as he was tentative, couldn't find easy driving lanes, and he would hesitate when looking to pass, so he rarely would put his teammates in prime opportunities to score.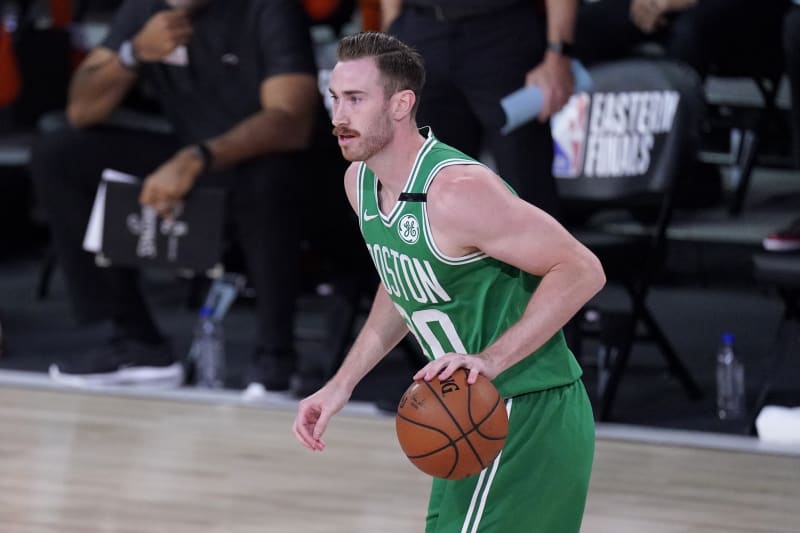 In Game 3, Boston managed to change the narrative, as they picked up a much-needed win, as they proceeded to get a double-digit victory over Miami.  Kemba Walker and Jayson Tatum got their games on track, but they experienced a much-needed resurgence from veteran forward, Gordon Hayward, who finally came back healthy after missing the first two games, and his ability to pass, make plays with the ball in his hands, and score gave the Celtics more versatility out on the wings and firepower offensively.