The 2023-24 Houston Rockets' Season Preview
September 9th, 2023
by Alan Lu
Last season, not much went right for the Houston Rockets. They didn't win many games, then head coach Stephen Silas embroiled himself in a controversy where he singled out and criticized Alperen Sengun's defense in a negative way in his team's loss to the Portland Trail Blazers, and Silas ended up getting fired at the end of the season. While Jabari Smith Jr. did make the All-Rookie 2nd team, he didn't quite have the year many expected out of him, as he had more growing pains as a rookie than expected.
This year, things may be looking up for Houston. They were able to sign Fred VanVleet away from Houston in free agency, were able to select Amen Thompson and Cam Whitmore in the draft, made a coaching upgrade by hiring Ime Udoka (even though he himself was embroiled in a controversy that landed him into trouble and got him ousted from the Celtics), and they also signed a slew of veterans that could provide guidance and leadership to this squad. The Rockets look to be better than year than last year, but in the very tough Western Conference, the question is how much are they expected to gain compared to last season.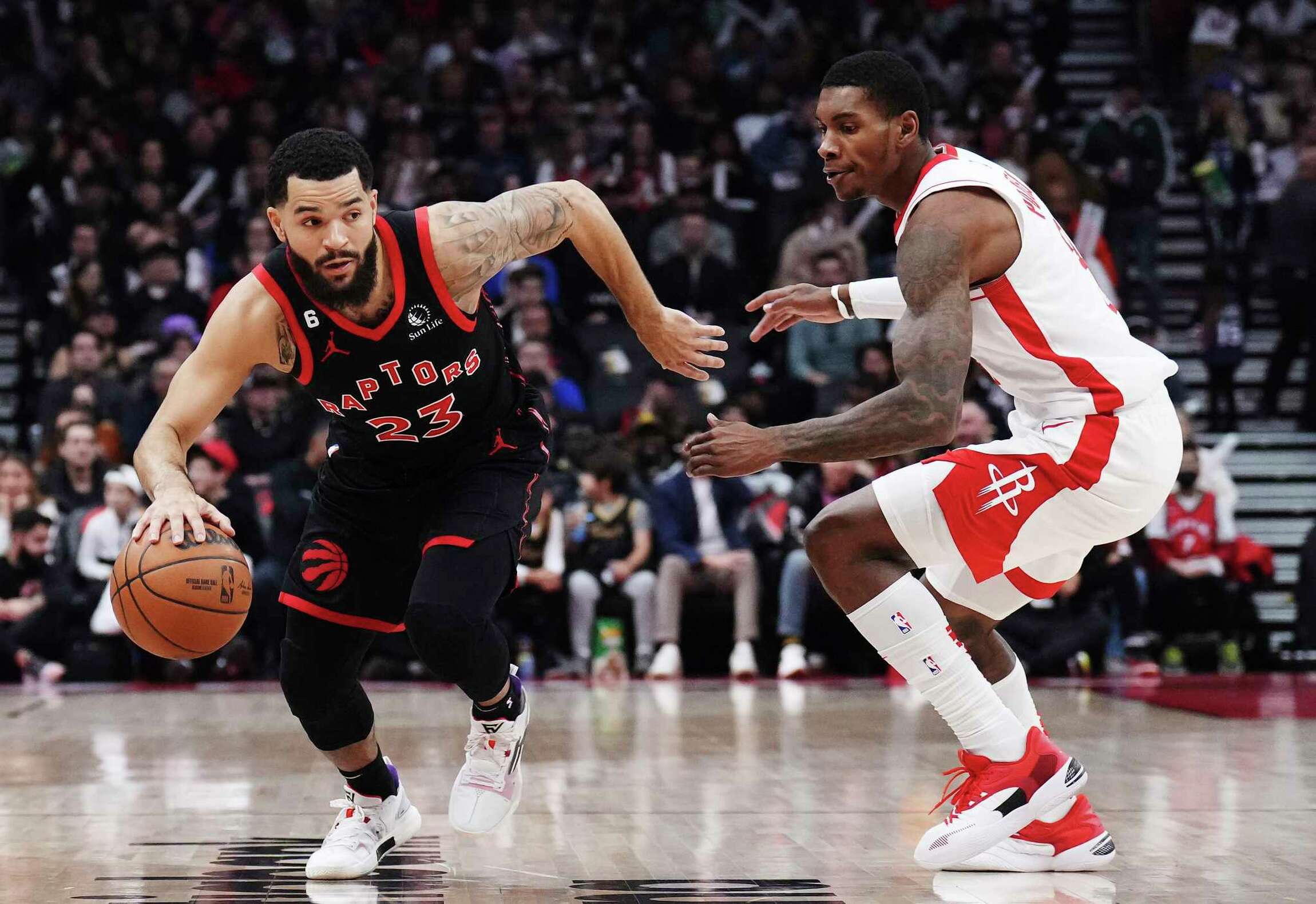 Fred VanVleet (on the left) was given a lucrative contract in the offseason from the Houston Rockets, and he will lead his new team in the upcoming, 2023-24 NBA season.
(Photo: Nathan Denette/The Associated Press, via Houston Chronicle)
Star Players:
Fred VanVleet is a star, veteran point guard that they signed to a lucrative contract in the offseason, as they were able to lure him away from Toronto to get him to join their team. VanVleet enters the season as arguably Houston's most prominent name, and he is a former All-Star that has helped the Raptors win the 2019 championship.
Additions:
G Fred VanVleet, G-F Dillon Brooks, G-F Amen Thompson, F Cam Whitmore, F Jeff Green, C Jock Landale, G Aaron Holiday, and F Jermaine Samuels
They added a mix of young talent and experienced, veteran players for the new season. Their biggest move was signing Fred VanVleet, but they also were able to sign a handful of role players in free agency, as well as get talented, first round picks in the draft. This combined with having a new coach will give the Rockets and their fans hope for the upcoming season.
Subtractions:
G Eric Gordon, F Kenyon Martin Jr., C Boban Marjanovic, G Josh Christopher, C Bruno Fernando, C Frank Kaminsky, F-C Usman Garuba, G TyTy Washington Jr., G Garrison Mathews, G Daishen Nix
The Houston Rockets lost a slew of role players that consisted of experienced players that have been in the league and young players that were trying to get minutes in this league, but the most impactful of their losses would be Eric Gordon and Kenyon Martin Jr. Gordon is a scoring combo guard that defends well, and has played well in his role over the years. Kenyon Martin Jr. is an athletic forward that has excelled as a hustle player on both ends of the floor, but the Rockets' additions seem to offset their losses.
Rookies:
G-F Amen Thompson, F Cam Whitmore, and F Jermaine Samuels
The Houston Rockets did a terrific job of getting players in the draft, and they were able to get the steal of the draft by being able to select Whitmore at 20. Amen Thompson is a very athletic swingman that can run point or play off the ball, and he is a skilled player and a rangy defender that can guard multiple positions.
Cam Whitmore is a strong, very athletic forward that can score in a variety of ways, and he is an explosive finisher at the rim. He also has the tools to be a solid defender in the league, and both Thompson and Whitmore could contend to get significant playing time this season. Jermaine Samuels may not factor to get as much playing time due to being on a two-way contract, but he is a high-motor forward that could project into a 3 and D role in the NBA.
Expected Rotation: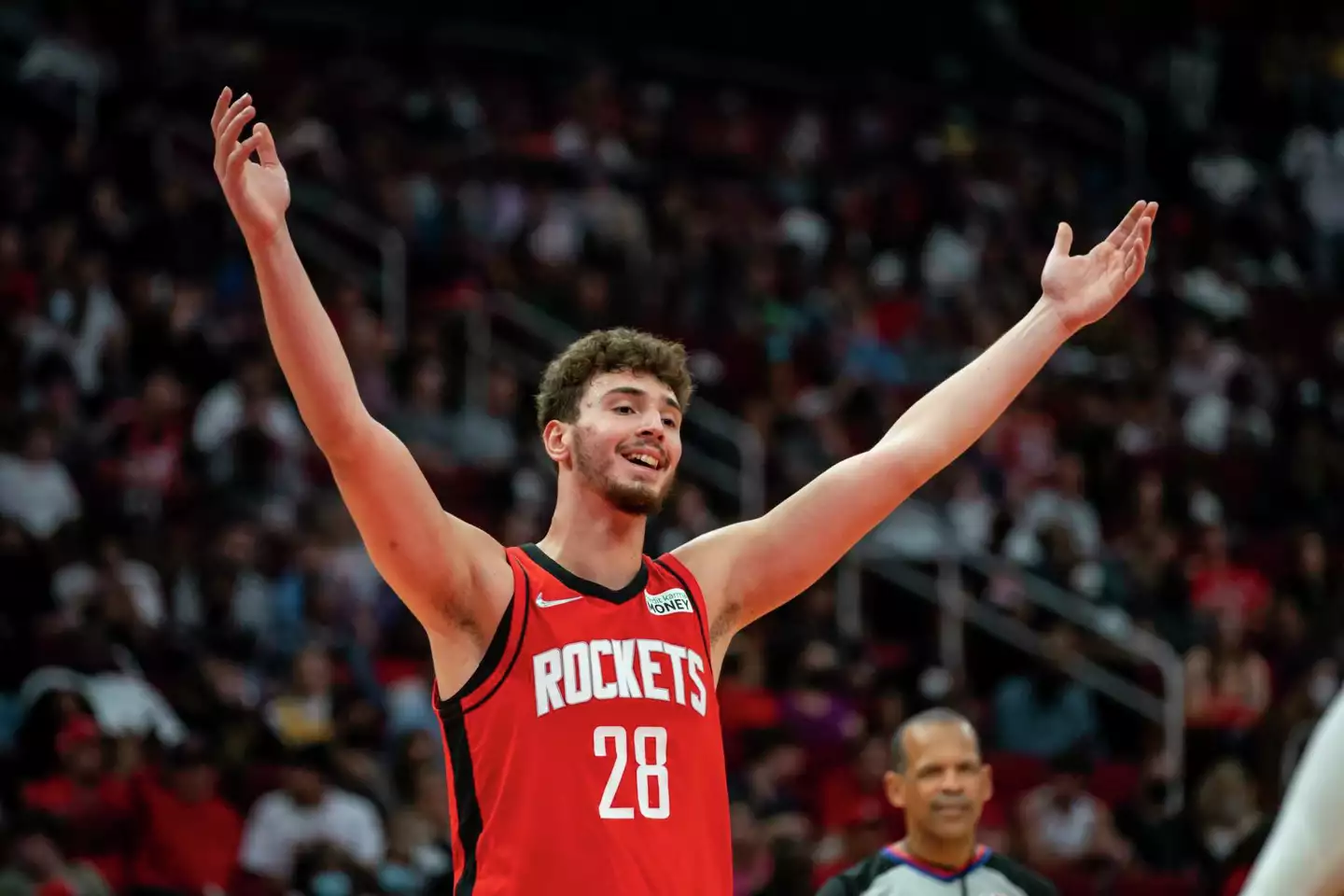 Alperen Sengun is one of the best players on the Houston Rockets' team for the upcoming season.
(Photo: Mark Mulligan/Houston Chronicle)
Houston has a mix of young promising prospects and veterans because they added Fred VanVleet and Dillon Brooks in the offseason. Their new lineup could be promising for the upcoming season.
Projected Starting Lineup:
Key Bench Players: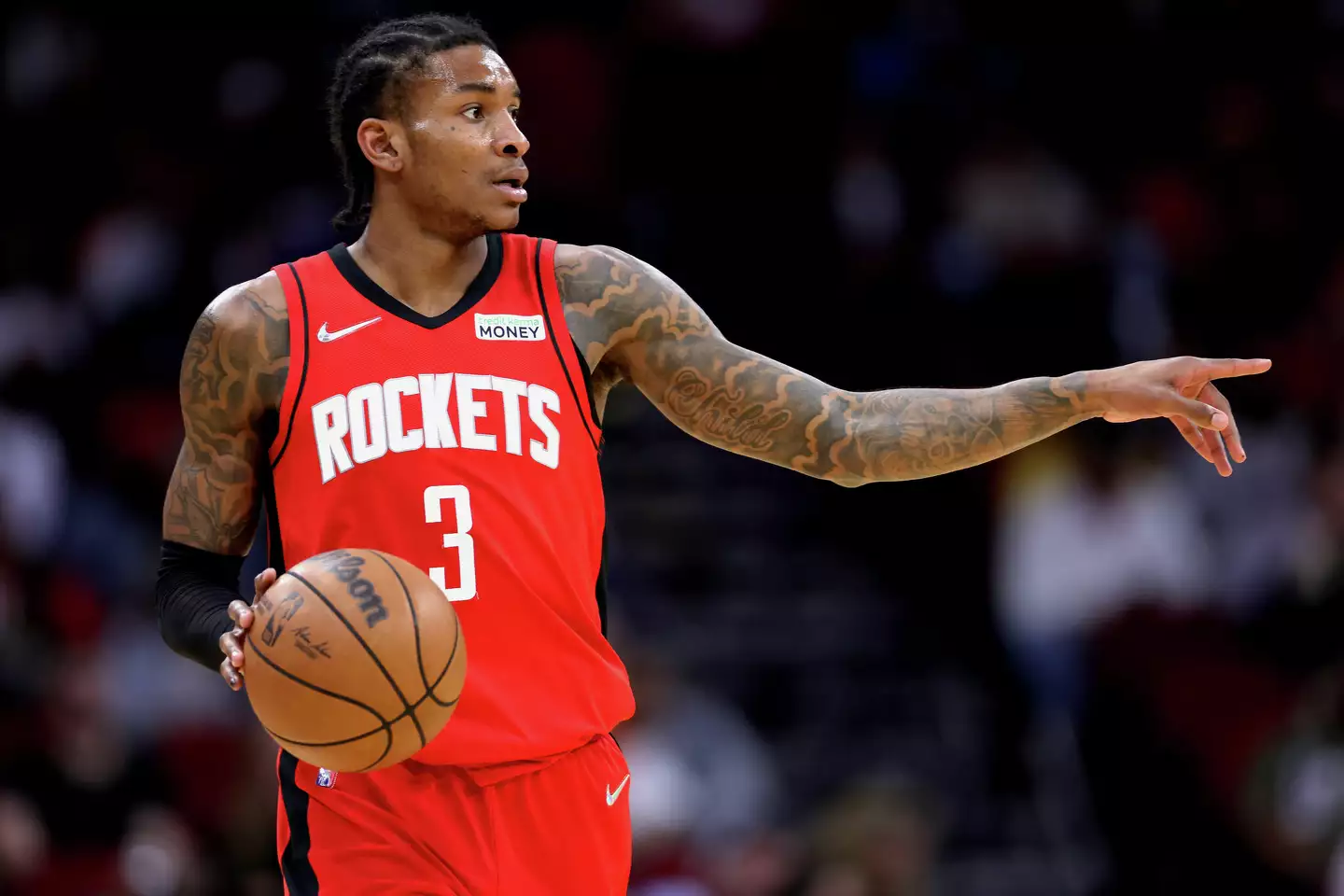 Kevin Porter Jr. had previously been projected to be a key player for this team prior to the incident he was involved in, but now it's clear that he should not play another game in the NBA.
(Photo: Carmen Mandato/Getty Images, via Houston Chronicle)
The Houston Rockets have a talented, but rather inexperienced bench. They have a lot of first round picks from the past few years, and then they signed a couple of veterans such as Jeff Green and Jock Landale to add some veteran leadership to help develop their team.
G-F Amen Thompson
The Rest of the Roster:
G-F Jae'Sean Tate
F Darius Days (Two-Way)
F Jermaine Samuels (Two-Way)
G Trevor Hudgins (Two-Way)
Others in Camp:
G Joshua Obiesie (Exhibit 10)
Head Coach: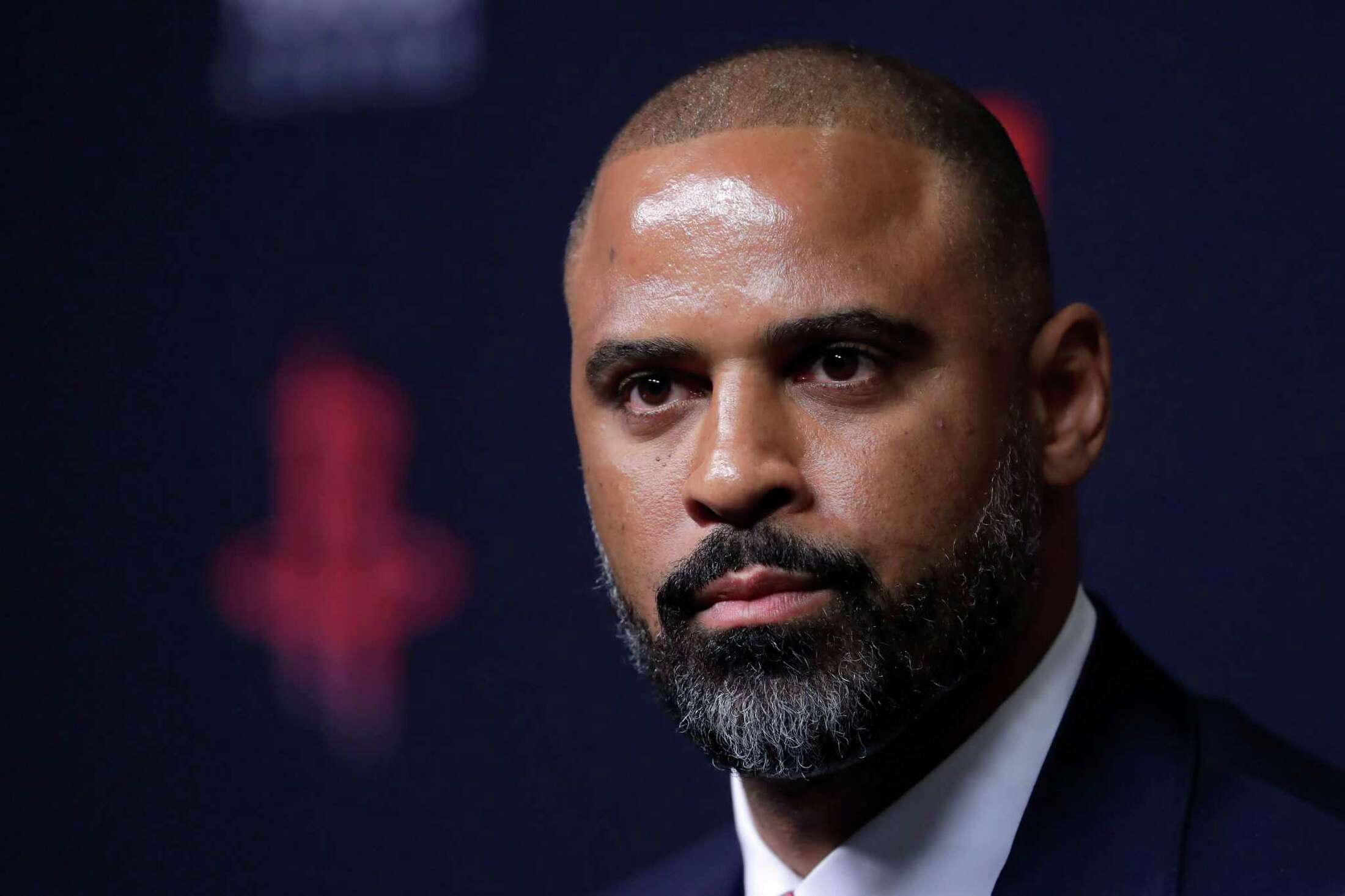 The Houston Rockets fired Stephen Silas at the end of last season and hired Ime Udoka to be their new head coach, and they are hoping that he will lead them on the path to respectability for the upcoming season.
(Photo: Michael Wyke/Houston Chronicle)
Ime Udoka
2022-23 (N/A): 0-0, 0-0 (Was suspended and let go by the Boston Celtics due to an offseason incident)
Career: 51-31, 14-10 in the NBA Playoffs
When he was coaching, there was no doubt that Ime Udoka did a very good coaching job when he was coaching on the sidelines for the Boston Celtics, as he guided Jayson Tatum and Jaylen Brown to their first NBA Finals appearance in 2022. However, Udoka was embroiled in a series of misconducts and team violations that ultimately led to his suspension and dismissal.
This time around in the offseason, Ime Udoka was given a second chance to be an NBA head coach by the Houston Rockets. He'll coach a much younger, inexperienced team, but they do have talented players, and his proven track record on the sidelines will likely help their team to become much more competitive this season.
Outlook:
The Houston Rockets may still be in their rebuilding stages, but they have upgraded their talent level, and they could end up making the playoffs some time in the future.
(Photo: Carmen Mandato/Getty Images, via The Athletic)
As the Houston Rockets still have a young and inexperienced roster, they may undertake some growing pains for the upcoming year, so they may be an unlikely bet to make the playoffs this season. Even still, they have a talented group of young players that could develop into All-Stars down the road, and the Rockets also brought in more proven veterans and a proven coach to help provide more stability to their team. This year may be another developmental season for the Rockets, but they'll be more competitive than last season, and they have a bright future ahead of them.
Projected 2023-24 Finish:
Projected Regular Season Finish: 13th in the Western Conference
Expected Playoff Finish: Projected to miss the playoffs
2023-24 Preseason NBA Power Ranking: 25
I went to Basketball-Reference and No-Trade Clause to look up some information for this write-up. It will be an exciting basketball season this year, and I'm looking forward to seeing the in-season tournament to see how that will unfold. Anyways, that is my write-up on my preview of the 2023-24 Houston Rockets. Thanks for reading.